FOUNDERS
Vedamurthy , Taponishta , Yugadrasta , Nishkalanka Prajnavatar Pandit Shriram Sharma Acharya.
It is easy to pen down the chronological events in the life of an ordinary person. But to write about a personality, who has lived five lives at a time and accomplished multifold tasks in a short span of 80 years of life on this earth, is not only impossible but an uphill task. A humble effort is being made here to draw a life sketch of a Prajnavtar, a devadoot, who had come on to earth to bring a new era and lay the foundations for new systems in educational, economic, social, moral, cultural and spiritual fields.
| | |
| --- | --- |
| Chronologically | Born on 20th September 1911 in Anwalkheda, Agra district, Uttar Pradesh, India. |
| Father | Pandit Roopkishor Ji. |
| Mother | Dan Kunwari Devi . |
| Formal Education | 5th Class in a Govt. School. |
| Informal Education | Ramayana, Mahabharata, Bhagavata from his Father. |
| Yagnopaveet Sanskar | 1922 by Sri Madan Mohan Malavyaji at Benares (Varanasi). |
| Sakshatkar (Manifestation) of Dada Gurudev Lighting Akhanda Jyoti and beginning of Gayatri Mahapurashcharan | 1926 (i.e., performed 24 lakhs of mantra japa a year for 24 years). This culminated in purnahuti in 1953. |
| 1955 | Naramedha yagna. |
| 1957 | Birth of Gayatri Parivar |
| 1958 | Sahasrakundi yagna. |
| 1971 | Bidai Samorah - departure from Mathura Tapo Bhumi to Hardwar. |
| 1985 | Beginning of Sukshmikaran Sadhana. |
| 1991, June 2 | (Gayatri Jayanti) Maha Prayaan – left his mortal body |
Introduction - Pt. Shriram Sharma Acharya
Social Service
Started at the age of 12, by way of service to Chapko devi, a Harijan woman. Took part in Adult Education and Women's
Education – from an early age. Promoted Farmers' Literacy by distributing handouts containing information on better ways of cultivation and crop protection and organic farming.
Literary Achievements
Started with writing articles and editing the Congress Magazine 'Dainik Sainik' during the freedom movement.
Published Akhand Jyoti since 1940 (even though Akhanda Jyoti started appearing from 1938). The magazine is very popular with a large number of subscribers and is being translated into many languages. The uniqueness of the magazine lies in that the material appearing therein is authored by Gurudev only and it runs without any commercial advertisements.
Authored his First Book in 1940 titled "MY KYA HUN" (What Am I).
Written over 3000 books, which are now being edited into 108 Vangmays (70 are ready, others are in progress)
Translations
Arsha Sahitya - Vedas, Upanishads, Darshans, Brahmanas, Aranyaks, Pragnapuran and epics.
Gurudev served as a freedom fighter, from the year 1923, till the year 1933. Listed in Uttar Pradesh Freedom fighters' Gazette as "Shriram Matt". He went to Himalayas 4 times with an interval of 10 years between each trip and stayed there doing high-level sadhanas lasting from 6-30 months.
His Achievements as a Nava Yug Niramata (Architect of New Era):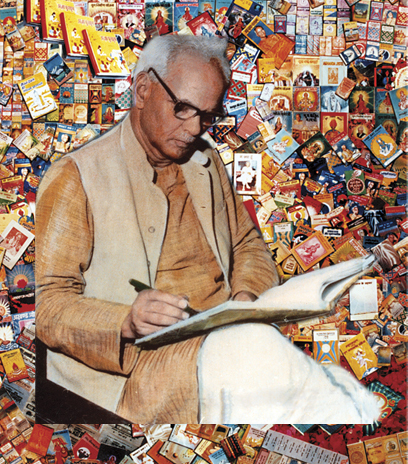 Gayatri Teerth – devmanavo ki takasal (mint for divine persons)
Brahmavarchas Shodh Sansthan (Research Institute)
Gayatri Tapobhumi, Mathura.
Akhanda Jyoti Sansthan
Deva Sanskruti Vishwavidyalaya
Vishwakundalini Jagaran
Navayug Avataran
A representative of Devatma Himalayas, Gurudev was a multi-faceted personality. His personality has touched the Himalayan peaks. To describe him in few phrases is a challenging task!
A social reformer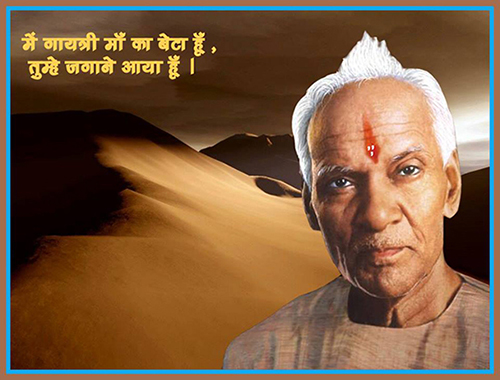 He continued lifelong assault on many social evils and started many reforms to eradicate them. Seven Revolutionary tasks (Sapta Viplavs) initiated by him
Astikata Samvardhan
Vidya Vistaran
Sabka Arogya
Swayamposhakatva
Paryavaran Santulan
Mahila Jagaran
Vyasan, Durachar Nirmulan
A Scientist Par Excellence
Ancient Indian wisdom was totally scientific. In recent times Acharya Sri has relived the life of a rishi and became the greatest ever exponent of Scientific Spiritualism. His Subject of research was Jeevan Devata itself, which means he had experimented and found out the principles of Spiritualism, which would enable an average human being to live happily in the society yet achieve highest goals of Yoga.
Review of related research: Any research starts with the review of related research, which leads to formulation of Hypothesis. Pujya Gurudev's related research has come from all the Vedic literature. And to support the principles derived from the literature he quotes the researches in the modern science from all over the world. Remember that his research was done without the help of resources like World Wide Web that we enjoy today!
Methodology: Gayatri mantra and Gayatri Yagna were his weapons which he has used to solve innumerable problems of human life. Data collection: Empirical data to support his research comes not only from his life but the infinite lives of parijans, who came in his contact and followed his guidelines.
Laboratory: The entire universe (Vishwa Vasudha) was the virtual Laboratory where he tested his Hypotheses, though on the visible plane, the principles were tested in the laboratory of Gayatri Teerth, Shantikunj and Brahmavarchas Shodh Sansthan, Haridwar.
Conclusions: Many problems and one solution - Adhyatmikata. Adhyatmikata is art of living and not running away from the responsibilities. Gayatri Mantra and Gayatri Yagna are the Brahmastras. Navayug avataran is a reality. Yug Nirman is possible through vichara kranti abhiyan.
Application to life: The Principles he had derived from his research were implemented in his life and are applicable to every human being anywhere on the Earth.
His Predictions: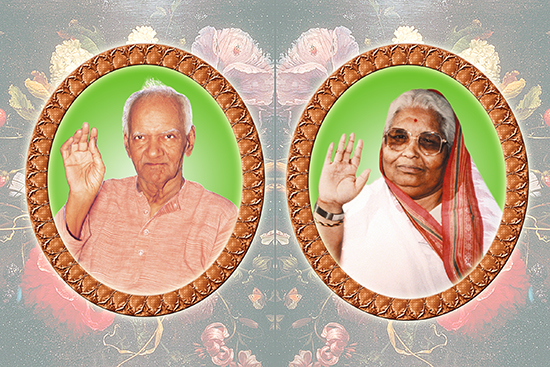 Vinash nahi srujan- hamara bhavishya kathan
Heaven on Earth is a Reality
Emergence of divinity in man is a must.
21st century will see bright future - Ikkiswi sadi Ujjwal Bhavishya
21st century is the era of women - Ikkiswi sadi Naari Sadi
If we change, the world changes - Hum badalenge yug badalega
Modern Vyasa: If Vyasa Maharshi has written Ashtadasha Puranas, Acharya Shri has provided commentary in Hindi to all of those and many more.
Kaliyug Vishwamitra: Vishwamitra is the mantra drashta of Gayatri mantra; the credit of universalizing Gayatri mantra in recent times goes to Acharya Shri.
Yugdrashta: Gurudev was a visionary of un-paralleled merit. He writes "I have seen the revival of 'Satyug' and describes all the features of the coming era.
An orator: Generally a good writer and Orator in one is a rare combination, but Gurudev was one.
Founder of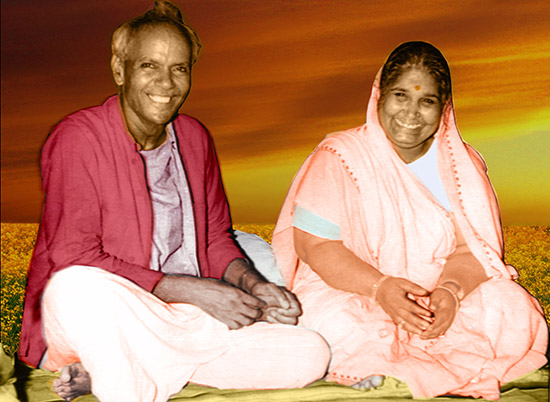 All world Gayatri pariwar
Akhanda Jyothi Samsthan, Mathura.
Gayatri teerth , Shantikunj, Haridwar.
Brahmavarchas Shodh samsthan.
Deva Samskruti Vishwa Vidhyalay.
An architect: Yug Shilpi, who has architected the new era
A doctor: who healed not only the physical bodies but also the consciousness (chetana) dwelling in them. Tapaswi: India was the land of rishis, munis and tapaswis. That was the story of yesteryears. Pandit Sri Ram Sharma Acharya is a tapaswi of modern era.
A guru: Gayatri mantra is called Gurumantra and a Sadguru who has shouldered the responsibility of initiating millions and making them mantra dikshits. This is unparalleled in history. He also has taken responsibility of guiding the sadhaks of Kundalini Jagaran for the next 200 years to come.
Pragyavatara: Kalki awatar for which the world is waiting, will not descend in physical body and will come on as Pragya or wisdom.
Rishi: While classifying rishis, Gurudev mentions three classes - Rajarshi, Brahmarshi and Devarshi. Though all the three are engaged in the service of Vishwa vasudha (world) their spheres of activity are different. Brahmarshi is always engaged in chintan. He can reach to the depths of consciousness and subtlety of universe to find the principles of life.This type of research work is generally possible only in seclusion and hence brahmarshis lead a life of seclusion. Vashishtha, vishvamitra and yagnavalkya are examples of brahmarshis.
Acharya Sri has performed all the three roles of Rajarshi, Brahmrshi and Devarshi.
Planting the seeds of Rishi Parampara
Ancient India was the land of rishis. In recent times we have forgotten the magnificence of their existence and their contribution to make earth a heavenly abode. We were told that thousands of years ago human race had committed the blunder of chasing the rishis away from their midst. Even now they are in our midst in their sookshma sariras (subtle bodies). They are eager to serve the humanity with their powers. It is the misfortune of humanity, that we are not making efforts to use their boons. In recent history of India Acharyashri, has made an attempt to revive the tradition of rishis (Rishi Parampara). He accomplished the Herculean task of reviving the tradition of rishis. He could do this great task under the guidance of his Guru Sarveshwaranandaji, the living Himalayan guru.
Pandit Shriram Sharma Acharya had darshan of His guru at the early age of 15. In the first meeting itself he was given the responsibility of many astonishing tasks along with the instructions that, from time to time, he would be called to Himalayas, which is his Guru's abode. In the second Himalayan trip in 1940 Acharyaji had the privilege of Darshan of many rishis. Gurudev found them in a state of grief. His gurudev explained that "the rishis had sacrificed their lives in working for the welfare of the world but the traditions which they have established after years of rigorous penance is being tot lost". Gurudev who was very compassionate by nature felt the intensity of their grief and was thinking if only he could do something for their cause. In the third Himalayan voyage Dada gurudev guided Gurudev to the Rishis and made him promise "Mai Rishiparampara punarudhar ka beejaropan karunga", which means "I shall try for the revival of the tradition of rishis. History is witness that he has spent his life time in rigorous penance and succeeded in reviving the Rishiparamparas of 14 rishis.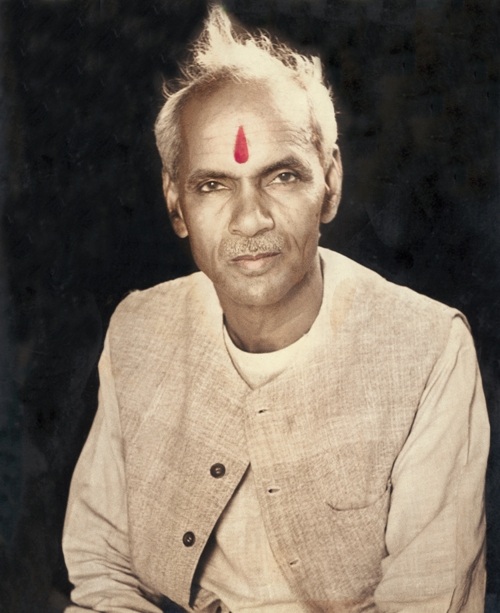 Vishwamitra
Vyasa
Patanjali
Parshuram
Bhagirath
Charak
Yagnavalkya
Jamadagni
Narada
Aryabhatt
Shankaracharya
Pippalad
Vasistha
Suthashaunik
Pledge by Prajnavatara Gurudev PT.Shriram Sharma Acharya